I help Norwegian companies and their marketing agencies find, reach and communicate with their global audience.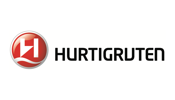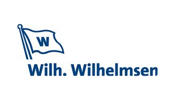 Content marketing is the best way for a Norwegian company to find and engage with international customers. That content could include blogs, podcasts, ebooks, case studies, videos, training courses, email newsletters… the list goes on.
Consulting & strategy
Although it sounds simple enough, it's easy to get lost in content creation and forget about the ultimate aim. The key to success is to create a strategic plan for creating relevant content on a consistent basis – and then implementing that plan.
If you can't afford to hire a full-time consultant or an expensive marketing agency but still need a helping hand, I can help.
Consulting packages typically include weekly or monthly consulting sessions in person or via Skype/telephone, and on-demand email advice.
Content creation
Your words need to do far more than just describe your product or services. They need to grab the attention of your target audience, engage with them, keep them interested and persuade them to take action.
I craft words that work for your business.
Too often Norwegian businesses use a simple translation service for their English text. This rarely takes localisation into account nor the differing psychology and needs of your international customers.
Don't run the risk of confusing your global audience. Native speakers will notice mistakes, and they will start to doubt the quality of your products and services.
In the fast-moving global knowledge economy, Norglish is no longer good enough.
I work with Norwegian companies and their content marketing agencies to bring English language expertise into your content marketing projects. I've worked on:
Annual reports
Customer case studies
Sales copywriting
Website articles
Blog posts
Email newsletters
More often than not I work in the background as a ghostwriter for busy engineers or senior executives that don't have the time to craft compelling stories.
Those compelling stories that your target audience wants to read will otherwise remain hidden within your own organisation. I do the work, you take the credit!
Recent successful projects in Norway include:
Copywriting of a sales brochure for a world-famous cruise line
Editing of the company magazine for a global shipping company
Ghostwriting of an IoT blog for a global electronics manufacturer
Copywriting for a Nordic innovation conference
Copywriting for clients of three major Scandinavian marketing agencies
Regardless of the format, I don't aim to write impressive language for the sake of it. I write text designed to appeal to your target customer and persuade them to take the desired action.
Interested in working together? Let's talk.