Guidebook author and freelance travel writer based in Norway.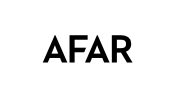 I am the author of the Moon Norway guidebook, run a website and podcast dedicated to Norway, and have just launched a new Scandinavia blog. I have lived in the region since 2011 so if you need a writer or spokesperson on Norway or Scandinavia, look no further.
Life in Norway
: Check out my popular website and podcast about living, working & travelling in Norway
here
Published articles
I also write articles about Norway and Scandinavia in the global media. Some highlights include:
CNN Travel: Two articles on the Lofoten islands, including a section on Urnes beach for this best beaches feature.
National Geographic: Chapter on Grunerløkka, Oslo, for Where the Locals Go book
The Telegraph: Regular articles for the expat life section of the UK's Telegraph newspaper:
Is Norway really the most liveable place on earth?
British football fans: You'll never walk alone in Norway
Why untranslatable Norwegian words are a treasure trove
Houston Chronicle: One of the largest print newspapers in the USA:
Cheat sheet: Stavanger after work hours
Computer Weekly
CIO interview: Hans-Petter Aanby, Scandinavian Airlines
British Airways:
Destination guides for Business Life in-flight magazine
Finnair: Feature article for the Blue Wings in-flight magazine:
Arctic Energy (PDF) – "Many focus so much on looking up at the northern lights, they miss what's going on right under their nose in this surprisingly lively Arctic city."
Norwegian Air: Short destination guides for online content project.
AFAR.com: Scandinavian port guides for custom content project.
FlyBe: Feature article for the in-flight magazine:
Oslo Like a Local (PDF)
airBaltic: Feature articles for the Baltic Outlook in-flight magazine:
Food From The Fjords – The local food scene and eating out in Bergen & Stavanger (PDF)
The Many Colours Of Bergen – A "City Icons" column about Bergen's Bryggen district (PDF)
Happy Copenhagen – Denmark is regularly voted as the world's happiest country  (PDF)
Hotelier International: Feature articles for hotel industry magazine:
Interview with Tim Wendelboe
Norwegian American: Regular column for the Norwegian-American newspaper, which has been published continuously since 1889:
Why Bill Bryson should return to Hammerfest
Four free options to see Oslo on a budget
The history beyond the charm of Røros
Perceptive Travel: Feature article for the respected online magazine:
Their Northernmost Life in Arctic Norway
The Darker Side of Bergen, Norway